When the Sheikh Met the King is available worldwide through your local Amazon store. The book is released on Kindle, and the Kindle app can be downloaded onto any device.

US readers can order the book through this Amazon US link
UK Shoppers can order through this Amazon UK link

Read a riveting synopsis of the book published in The Guardian here.
Listen to an interview on Irish Radio about When the Sheikh Met the King here.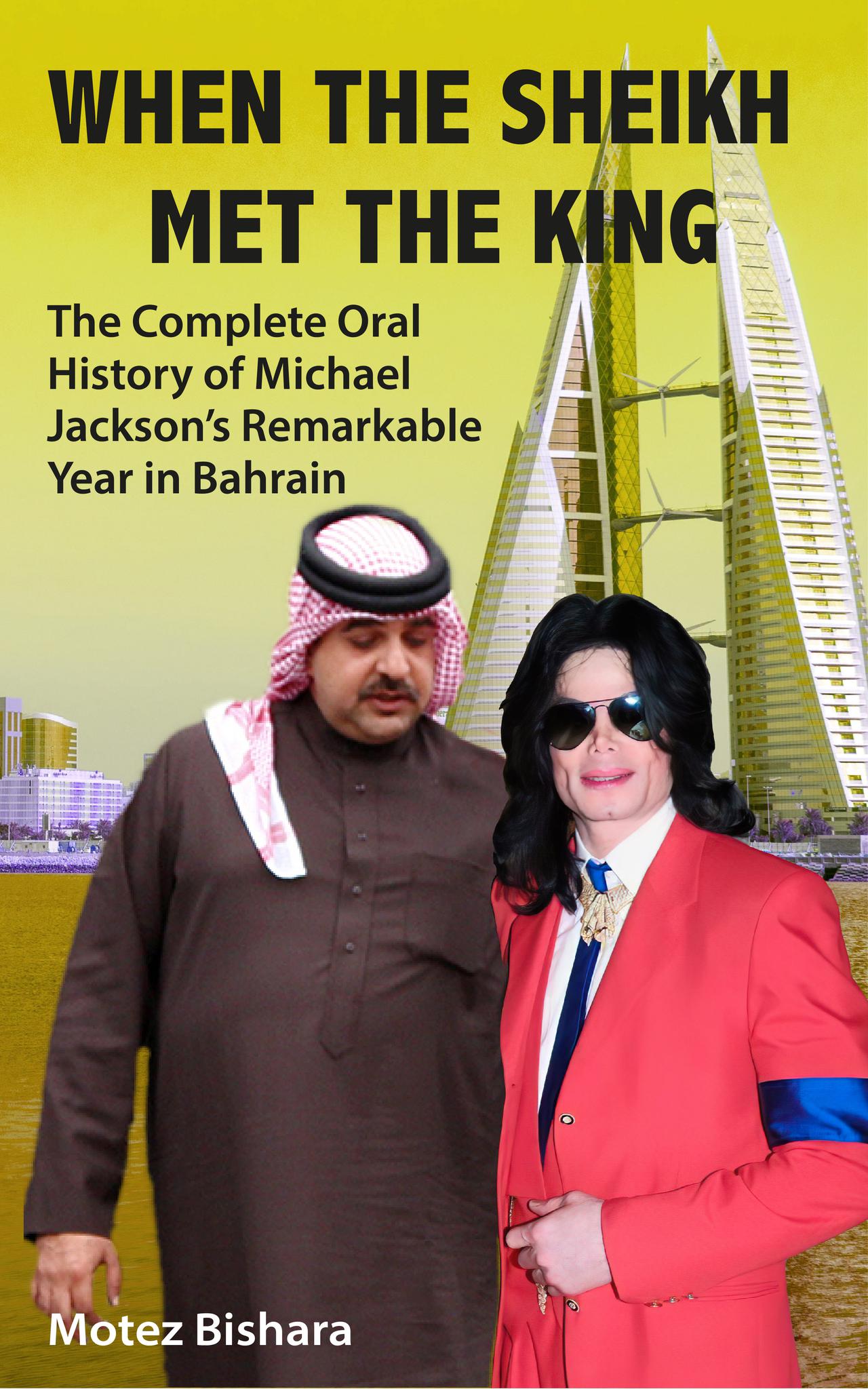 When the Sheikh Met the King: The Complete Oral History of Michael Jackson's Remarkable Year in Bahrain is released Jan 11, 2022 on Kindle. The investigative ebook offers startling insights into the least documented era of the King of Pop's life, encompassing 11 months between 2005 and 2006.
Days after his acquittal from damaging child molestation charges in California, Michael Jackson moved to Bahrain to forge a new life. His host was Sheikh Abdulla bin Hamad Al-Khalifa, the son of Bahrain's king who had a passion for songwriting.
The book, written as an oral history told through the voices of key insiders, details how the two formed a record company and planned a collaborative comeback album for the embattled legend. Though Jackson did some recording – now some of his most sought-after rarities – his work was stalled by mental health battles and a harrowing pills addiction.
Nevertheless, Bahrain provided a much-needed respite and restored Jackson's pride after his gruelling trial, say sources. They make a strong case that disaster would have been averted had Jackson remained in seclusion on the island.
As Jackson's former manager Guy Holmes asserts, "I can say this for the record. If he had stuck to the plan that he'd agreed with Sheikh Abdulla, he would still be alive today."